Вы просматриваете архив за "February, 2015"
NASA MERRA Total Precipitation data are now available at Climate Wikience. Currently time series for the full time period since 01 Jan 1979 till 01 Jan 2015 with 1 hour time step are available for the northern part of South America as shown on the picture below (blue square).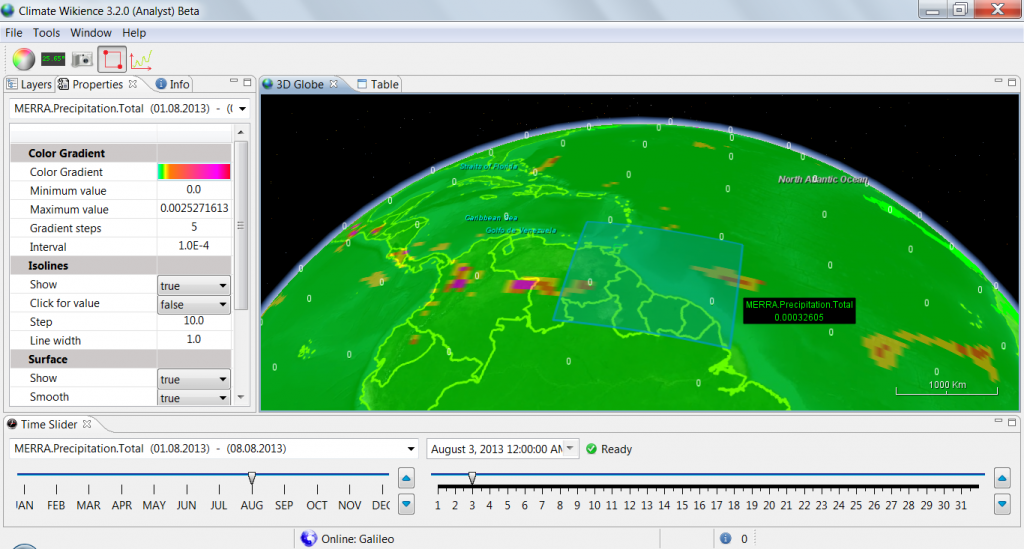 Useful links
Climate Wikience is able now to generate wind swath (footprint) for tropical cyclones. Find out more at Tropical cyclones page
Pacific Hurricane Iniki (1992) wind swath:
Climate Wikience has new instrument – region of interest. It allows to view data only for selected region what accelerates visualization.
More details at updated documentation:
Region of interest