Записи помеченные "IBTrACS Archives - Climate Wikience"
Climate Wikience enables you not only to view tracks on the globe but also visualize related data like wind speed or cloud top temperature.
Hurricane Katrina near its peak strength and Terra MODIS Cloud Top Temperature. The 25th of August, 2005. (click the image for bigger version)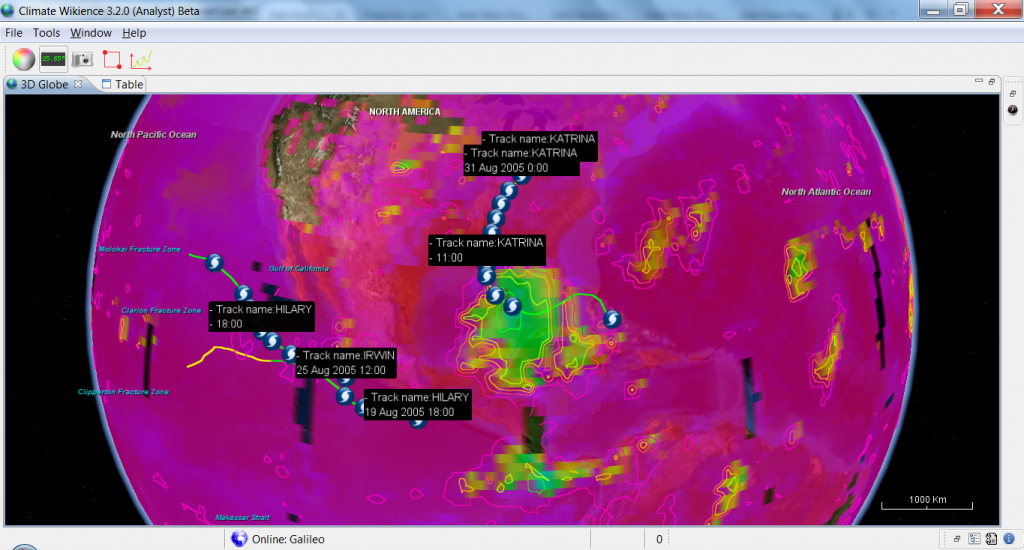 The track display is interactive. You can change the time for which related data are visulized simply by double-clicking on cyclone center. Climate Wikience will automatically change the time and loads the data.
Each cyclone center has associated data like latitude/longitude coordinates, the date and time and many other properties. You can visualize the associated data near cyclone center by adjusting the "Properties" tab.